MAKE A GO OF IT.
Get a little help from your friends to grow and flourish in the creative district.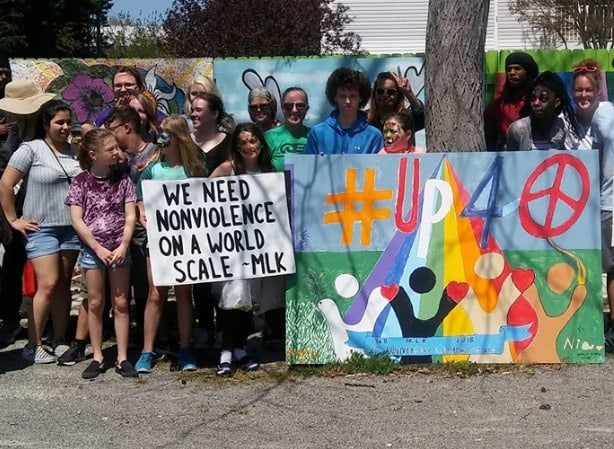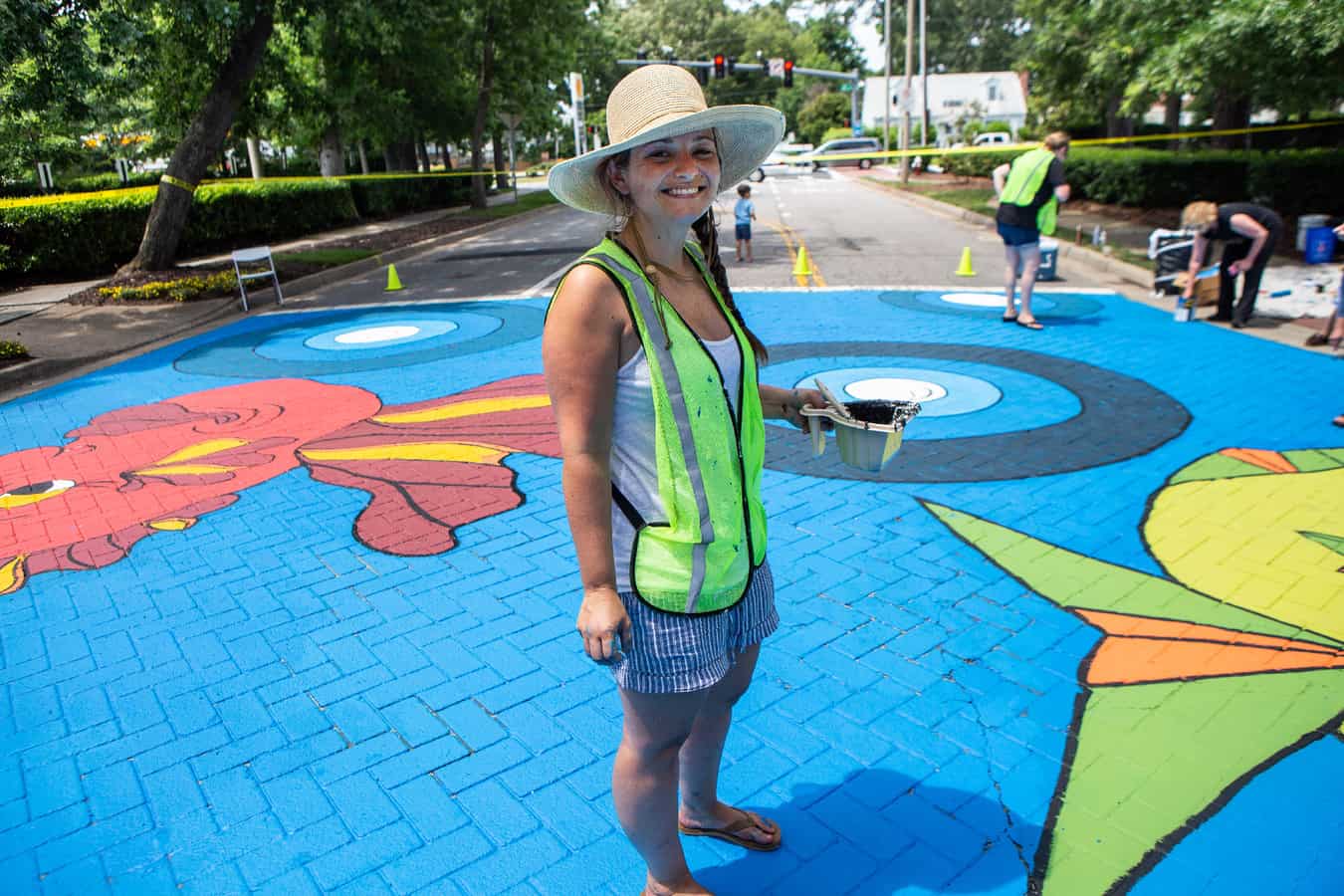 ViBe Artist Opportunities 2021 – Apply here
OPEN CALL – 18th Street Fence Mural Application – VIBE Artist APP 18th Street Fence Mural Project!
Creative Crosswalk Program – Stay tuned for Call for Artists Details regarding new creative crosswalks in 2020
ViBe Mural Festival 2021 – Stay tuned for the next Call for Muralists to paint ten new murals in 2021
Friends of the Creative District – Local Business Opportunities. Email info@vibecreativedistrict.org to request a list of our members who offer artists' display and selling opportunities.
Paid Artist Roster – The ViBe Creative District is very proud to competitively pay stipends to 

artists

for the majority of our programs. Learn more and check out the list here.
The Virginia Museum of Contemporary Art is a non-profit institution which exists to foster awareness, exploration, and understanding of the significant art of our time.  Through excellence and diversity in their changing exhibitions and educational programming, MOCA stimulates critical thinking and dialogue throughout the Hampton Roads community.
Visit MOCA's websiteto learn more about opportunities to exhibit, teach and sell at the nationally-accredited Virginia Museum of Contemporary Art.
In collaboration with the Old Beach Farmers Market and local art supporters, the Old Beach Art & Eco Market is an intimate gathering of local artists who display their work for sale to the public. Local artists are welcome to sell their artwork and wares in the parking lot at the corner of 18th Street and Cypress the First Saturday of each month throughout the summer. Artists are required to secure a City of Virginia Beach business license.
For more information and an application, email: OldBeachArtAndEcoMarket@gmail.com
Studio space and exhibition wall spaces are available for rent in this award-winning co-op gallery within the new Virginia Beach Art Center.  Visit theartistsgallery.org or call the Gallery Manager at 757-425-6671 for more information.
The Artists Gallery also sponsors a Plein Air League painting group called PALs. which usually meets the second Monday morning of each month at various locations. Members and non-members are invited to join them. Check out a list of current events on their Facebook page.
Each month The Virginia Beach Art Center presents a themed exhibition, usually opening on First Fridays. Artists can join the invitational list for entry by contacting create@artcentervb.org or visiting the Center. Entries will compete for prizes and be available for sale to the public.
For a list of exhibition themes, visit artcentervb.org. Artists are encouraged to teach classes in the new education center, which is also available for rent as a meeting space for arts groups and other activities.
1701 is an active participant in the ViBe, and aims to include and promote local and regional artists in their space by exhibiting artwork and offering art tours to the community.
As an exhibiting artist, you'll also become a coworking member at 1701 for the duration of your exhibit. Members have access to 1701's virtual community, invitations and/or discounted admission to events, a built-in network of more than 100 other members, and plenty of resources to build your business as an artist. Apply here to become an artist member.
2050 Community is a private, online global arts community of creators and future thinkers connecting artists, brands and influencers from international regions, with new markets and communities. Our service focuses are networking, multi-media promotions, and collaborations which support future models of art and community. We help artists Connect, Create & Collaborate.
We create and distribute online arts media, curate virtual and in-person arts events and socials.  We maintain a private, members-only digital app where we connect, collaborate, provide education, resources and consulting.
Our network is open to new members and partners who would benefit from a global network. Contact us for membership, or to make an appointment to visit our Vibe District home office & gallery for consulting, exhibitions, or chat about creative futures.
Submit a Membership Form

Review and vote by Friends of the Creative District Board (2nd Thursday at 10am each month)

Network and show your support for the local arts at ViBe Creative District Events
submit form
The District Improvement Program (DIP) is a matching grant program established to provide impactful support to small, locally owned, and operated businesses located within the boundaries of the Strategic Growth Areas (SGAs), Special Economic Growth Areas (SEGAs), Suburban Focus Areas (SFAs), Council-adopted districts, or any valid business associations in the City of Virginia Beach.
Program application