Better Together Mural Opportunities with VBSchools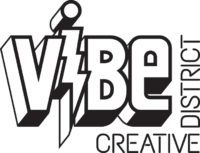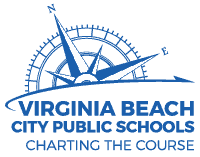 2022 Featured Artists & Schools:
Artist Rachael Poplaski will paint at Bayside Elementary 

My mural depicts a tree full of handprints to represent unity. In between the handprints that I will paint, I would like to have students place their own handprints. This will allow the tree to be full of leaves. The kids at the bottom of my design are shown to be diverse but inclusive of each other.
Artist Ruby Starcher will paint at Luxford Elementary

The artist depicted hands of various skin tones making positive gestures. The Luxford School mascot, the dragon, is represented with the green hand and tail.
Artist Abby Pawley will paint at Parkway Elementary

My mural concept shows 4 hands of 4 different ethnicities holding together the puzzle pieces of the world. Showing that there is only unity in diversity. My goal as an artist is always to inspire other people. And i think my piece has a deep meaning but is easy enough for younger children to grasp. I think it has the potential to really inspire children to be inclusive and accepting.
Artist Olya Chulovskyy will paint at Brookwood Elementary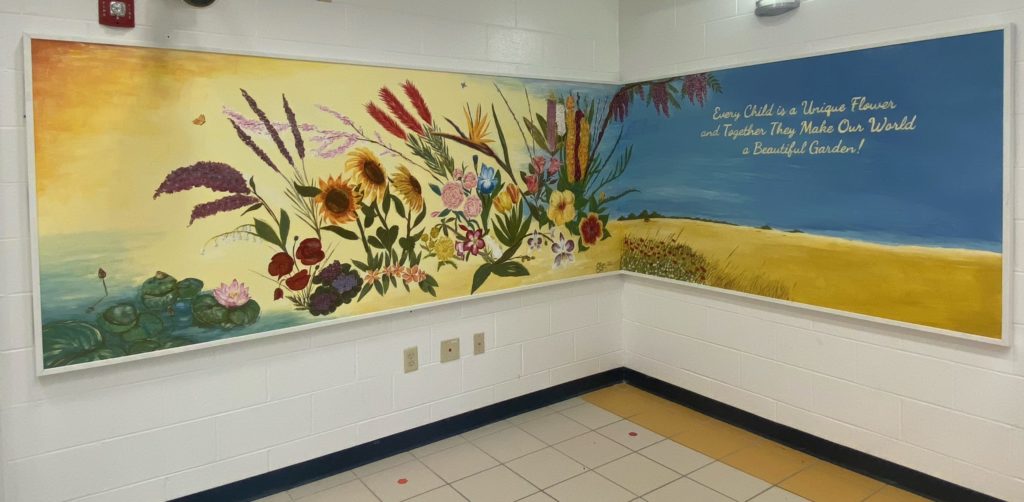 "Every child is a unique flower and together they make our world a beautiful garden!"
My mural idea is that children are like flowers, they need to be nurtured to grow. Every flower in the garden has requirements of different amounts of sunlight, water, different soil, and they compliment each other. The ones that need more sun, grow taller and provide shade for those that thrive closer to the ground. The diversity of each plant brings a benefit to the garden. Together, they make a beautiful landscape and a bright future. This project is important to me because when I came to the United States, I was viewed as different and had to work to fit in. There were people that were helpful and kind, but there were also those that felt the need to point out my differences. Eventually, I learned the language and found my place of belonging, but the place where I thrived most was always the art program. I want to show the students in these schools there is a place for everyone. We are all part of the song of life and the garden of diversity, and it wouldn't be the same without everyone's contribution. We are better together!
Landstown High School Gifted Students for WT Cooke Elementary Students

After hearing a presentation about the ViBe District, the gifted students at Landstown High School asked to complete a community project with ViBe. WT Cooke Elementary School missed the margin on qualifying as a Title I school but has a very diverse student body and is the closest elementary school to the arts district. The ViBe nonprofit connected the two schools and this beautiful representation of the diverse student body at Cooke was created.
2021 Featured Artists & Schools:
Artist Alison Barao will paint for Newtown Elementary School

Artist David Freeman will paint for Lynnhaven Elementary School

Artist Summer Paradiso will paint for Bayside Middle School

Artist Devon Miller will paint for Holland Elementary School

The ViBe Creative District selected 4 local artists to paint murals inside four Virginia Beach Title I Schools this Spring! In an effort to reach out to new and more diverse audiences in 2021, the ViBe Creative District has partnered with Virginia Beach City Public Schools to provide uplifting and encouraging murals for local students.
Virginia Beach City Public Schools provided a paintable surface which consists of three sheets of primed plywood mounted to a wall. Each piece of plywood is 4 feet wide by 8 feet tall creating an overall mural size of 12 feet wide by 8 feet tall. The mural location will be selected by the school and the artist will paint the mural on location during agreed upon hours.
The ViBe Creative District provided the selected artist with a $1,250 paid stipend ($1,000 for the artist's time and $250 for paint and materials) which will be paid 50% upon signed agreement and 50% at completion of painting. Upon request, the schools will schedule interviews with the artists and possible student engagement in the classroom.
Project Theme:  BETTER TOGETHER
Artists are asked to submit a design that embraces cultural individuality yet encourages inclusivity. The artwork should speak to the strengths of the Virginia Beach City Public Schools focus on culturally responsive practices to enhance our school and community partnerships.
Mural proposals should include positive imagery or quotes to provide an uplifting experience for the students and moment of encouragement when they walk past each day.
Virginia Beach City Public Schools Education Equity Policy is:
Virginia Beach City Public Schools is committed to establishing and sustaining an equitable community that exemplifies the School Division's core values and equity mission to end the predictive value of race, ethnicity, color, religion, national origin, sex, sexual orientation/gender identity, pregnancy, childbirth or related medical conditions, age, marital status, disability and to ensure each member of the school community's success. The School Board and the School Division reject all forms of unlawful discrimination and harassment as destructive to their core values and strategic goals.
Virginia Beach City Public School's Diversity, Equity and Inclusion Statement:
Virginia Beach City Public Schools will provide and support culturally responsive practices to meet the social emotional needs of all students. Culturally responsive practices bridge the gap between learning and lived culture by focusing on authentic relationships, student experiences, and pedagogy as a way to strengthen student engagement and build a culture that values both individuality and inclusivity. Cultural responsiveness embodies Transformational Learning through a multi-faceted approach that considers leadership, teachers, students, the learning environment, and the community as foundational factors for academic achievement and social empowerment.
ViBe Creative District Equity Statement:
The ViBe Creative District believes in equal access to opportunities that reflect our Virginia Beach community. ViBe highlights diversity, equity, accessibility and inclusion as a key focus of its goals and programming. We acknowledge that equity requires deliberately applying time, resources and consideration to achieve this initiative. Social practice engages the creative sector with the community in creating and developing collaborative change.
2022 PROJECT TIMELINE
Jan 4-19: Call for Artists
Jan 19-31: Review of Submissions by VB Schools Coordinator
Feb: Artists Selections by VB Schools Principals
March 1-14: Artists Notified
March 15-31: Principals meet artists / edits to mural designs as needed
April 2022: Principals and artists coordinate paintings on site in April as available.
May 2022: Virtual or in person unveilings