Call for Artists for Neighborhood Identifier Murals
The ViBe Creative District is seeking artists who are black, indigenous & other people of color from diverse cultural backgrounds to paint 8 new murals on the 19th Street Neighborhood Identifier Sculptures to promote equity and inclusion.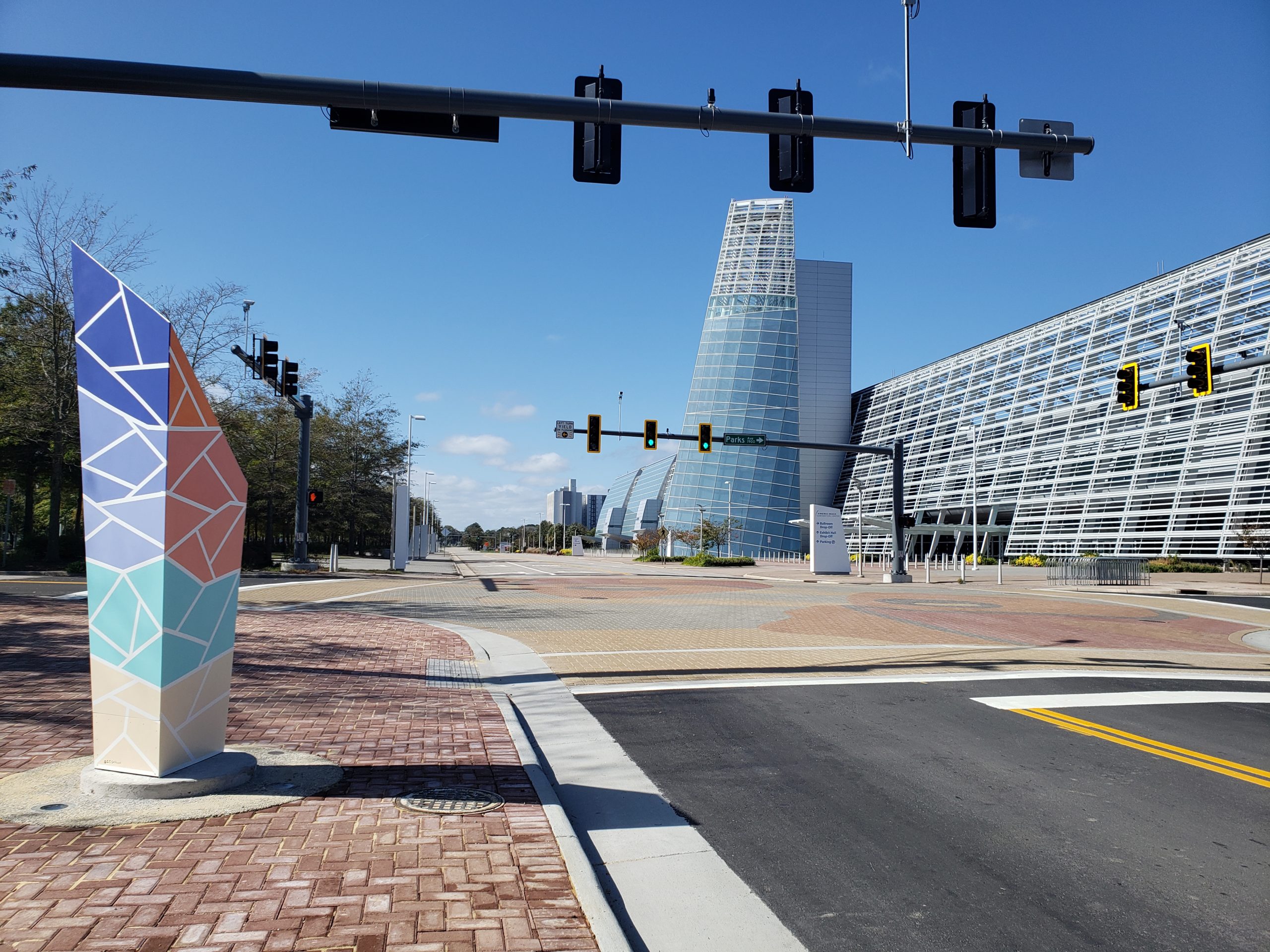 Neighborhood Identifier (painted by teen artist Emily Griffin in Oct 2020) at the corner of 19th Street and Parks Avenue.
ViBe District nonprofit Equity Statement
The ViBe Creative District believes in equal access to opportunities that reflect our Virginia Beach community. ViBe highlights diversity, equity, accessibility and inclusion as a key focus of its goals and programming. We acknowledge that equity requires deliberately applying time, resources and consideration to achieve this initiative. Social practice engages the creative sector with the community in creating and developing collaborative change. ADOPTED NOV 2020.
Theme
"Try to be a rainbow in someone else's cloud." – Maya Angelou
Artists are encouraged to submit artworks that offer a positive outlook or inclusive vision of diversity.
Project Timeline 
Mar 2-Mar 19: Call for artists **DEADLINE ENTEXTED TO 3/19 AT NOON***
Mar 19-Mar 26: Review of submissions & selections by VB Public Art Commission
Apr 1: Artists Announced
Apr 17-18: Artists Paint / rain dates: Apr 24-25
Murals will be on display until October 2021
Artist Stipend
Each artist will receive a stipend of $1,000 for their time and talent. An additional materials reimbursement of $200 is provided or artists can choose to purchase paint and supplies on an authorized ViBe account.
SELECTED ARTISTS!
Tamika Bright-Stubblefield, Newport News
Yvonne Frederick, Norfolk
Christopher Fuentes, Virginia Beach
Nicole Gomez, Richmond
Raeesah Islam, Virginia Beach
Hemadri Modi, Yorktown
Eva Rovillos, Virginia Beach
Victoria Weiss, Virginia Beach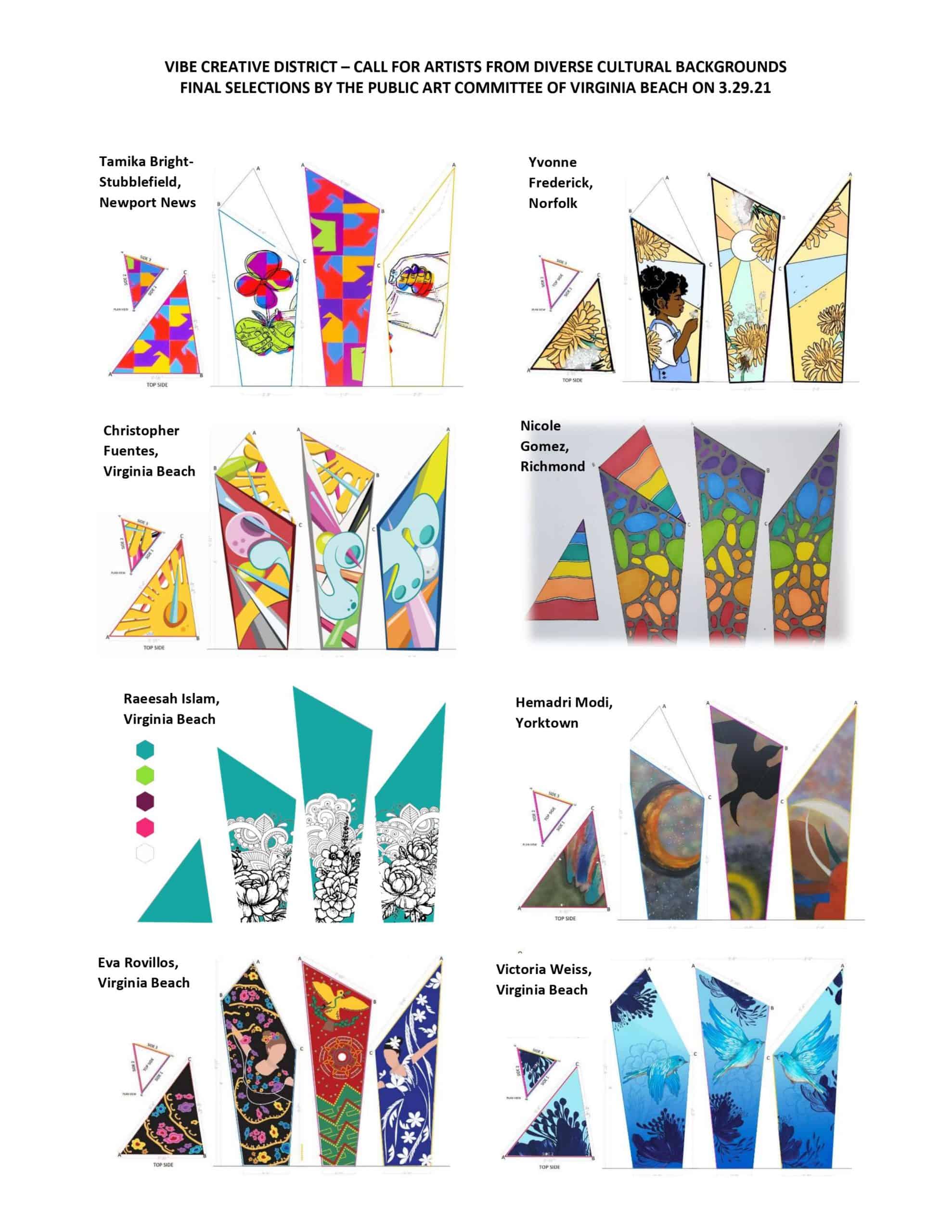 SPONSORS
This project is supported by grants from:


& Other Private Donors