The Virginia African American Cultural Center presents UNITY IN THE COMMUNITY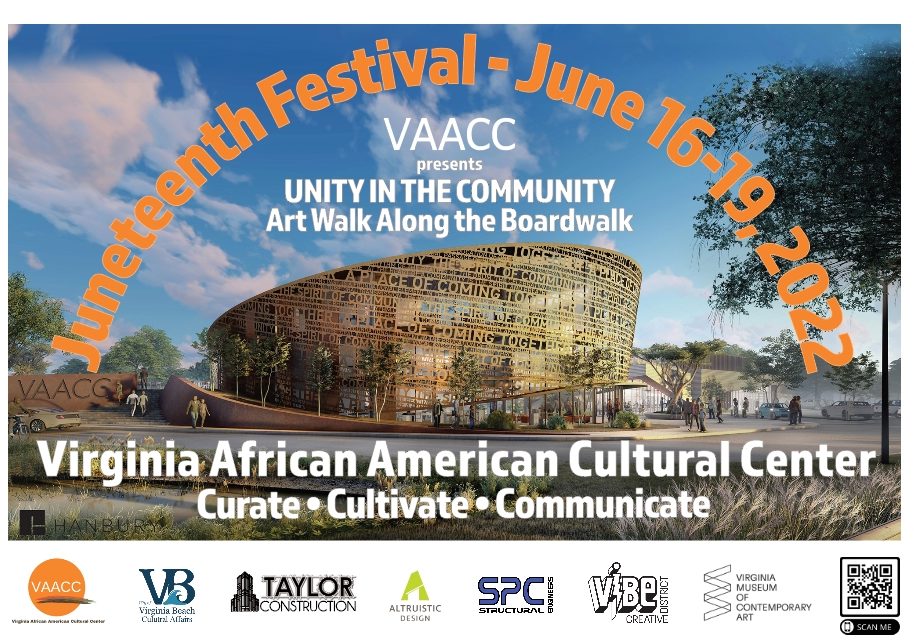 For an inaugural Juneteenth Festival at the Virginia Beach Oceanfront, the Virginia African American Cultural Center presents a public art walk celebrating the theme Unity in the Community. Local artists are welcome to apply for this opportunity using the online form below sharing visuals of the artwork they would like to paint live June 16-19, 2022 at the Virginia Beach oceanfront. In partnership with ViBe Creative District and Virginia Museum of Contemporary Art, VAACC will solicit ideas, review and pay all artists associated with this project. Final artwork review will be conducted by the City of Virginia Beach Public Art Committee. After works are completed, special guest jurors will review the final artworks on Sunday, June 19th and award prizes as part of the unveiling ceremony.
A formal celebration to honor the artworks, Juneteenth and UNITY IN THE COMMUNITY will be conducted with City officials, IDEA Commission members, Human Rights Commissioners, and other dignitaries on Sunday afternoon, June 19th. Time and exact location on Boardwalk TBD.
This project was approved and funded by the Virginia Beach City Council on May 10, 2022. Additional Juneteenth entertainment programming will occur in tandem at 24th Street Park by TEAM LAMB (love all my brothers) on Saturday noon to 10pm and Sunday 11am to 10pm. Visitors are encouraged to enjoy both experiences as one Juneteenth Festival at the Beach.
PROJECT OVERVIEW
THEME AND KEY WORDS:
UNITY IN THE COMMUNITY
UNITY
TOGETHERNESS
INSPIRATION
HISTORY
CONNECTEDNESS
KINDNESS
UNDERSTANDING
LOVE
ACCEPTANCE
COMMUNITY
CALL FOR ARTISTS
Artists of all every walk of life are welcome to participate in this project which aims to represent the rich diversity of our Virginia Beach community. 
ARTIST REQUIREMENTS:
Artists must be 18 years or older. All artists must currently live in Virginia.
Student groups under 18 may submit if a teacher/guardian is present 100% of time.
Artists must complete a Virginia W9 in order to receive a paid commission; only the artist named on the application will be paid.
Artists painting murals that are 6 feet tall by 16 feet wide will receive a stipend of $600. Artists painting murals that are 12 feet tall by 16 feet wide will receive a stipend of $1200. Paint and materials for the artists will be covered in the cost of this project up to $225 per artist–artists will be responsible for the supplies for their mural.
Note: Experienced artists may apply to paint both sides of one structure if they can complete the paintings within the same 4-day period and receive both stipends.
Artists will be required to submit visuals with the application for review by the Public Art Committee– no major changes, wording or altercations of approved artwork will be allowed.
Visuals may include key, theme words from the theme list provided but should not include any other words on the visual artwork.
Artists will be live painting along the boardwalk railing on concrete or sand and must be physically able to paint the artwork themselves or provide their own assistance. Artists will be responsible for their own transportation to and from their location. Locations will be assigned.
The frames structures and painting surface (banner material) will be provided to the artists.
Artists must be able to complete the artwork within the dates of June 16-19, 2022. Accommodations will only be made due to inclement weather or emergency.
Participants are encouraged to limit highly-detailed submissions that may not be accomplished within the 4-day painting period. Artists may only paint between the hours of 8am and 8pm during daylight hours during the dates June 16-19, 2022.
EXAMPLES OF PAST MURAL DISPLAYS FROM OTHER EVENTS:
SELECTED ARTISTS AND SAMPLE ARTWORKS: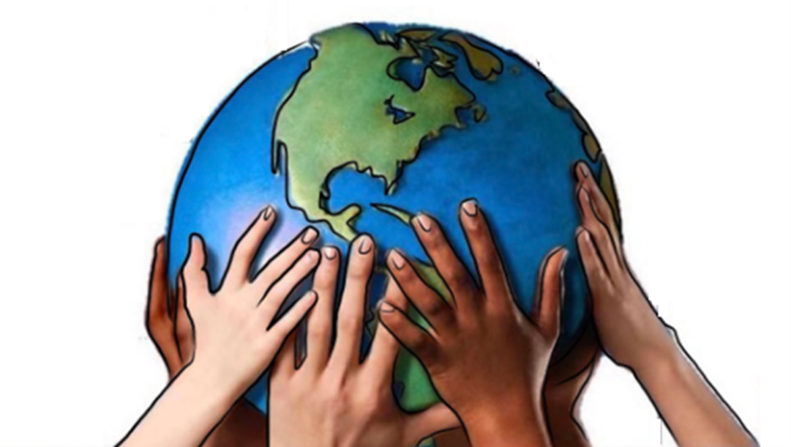 Submission artwork by Rosemarie Spracklin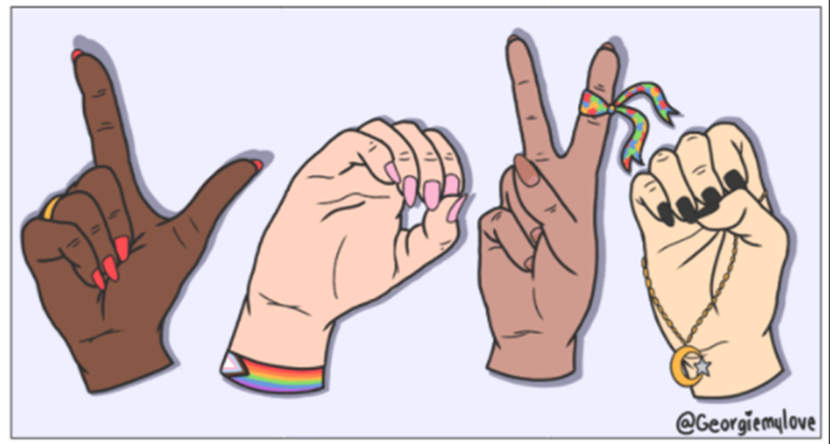 Submission artwork by Hailey George
Nico Cathcart
Brianna Cole
Amity Dewey
Joseph Dishmon
Desiree Donovan
LaJae Essence
Yvonne Frederick
David Freeman
Hailey George
Chris Green
Nicole Gomez
Tylor Jessee
Hanna Kirby
Amanda Lackey
Seth Lubaton
Parrish Majestic
Ruby Starcher
Rosemarie Spracklin
James Thornhill
Chavonne Whisonant
Jasmine Williams