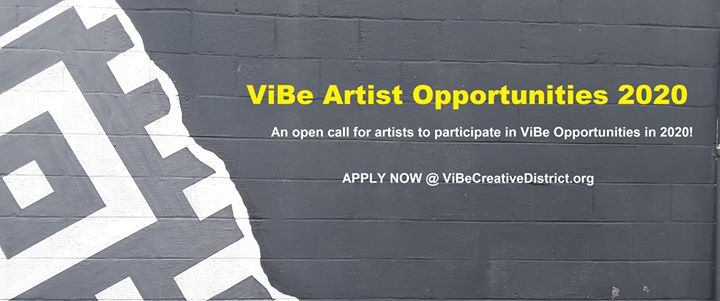 Date
Jan 14 2020
- Feb 25 2020
Expired!
Time
11:00 am - 11:00 pm
Labels
Art Event/Opportunity
ViBe Artist Opportunities 2020 – Apply Now!
Submit your Artist Info to the ViBe Creative District nonprofit. We will be reviewing submissions and reaching out throughout the year as opportunities and projects take place.
2020 Opportunities will likely include: Murals, painted crosswalks, fence art, printed digital wraps, themed pop-ups vendor events, performing arts/music, and more! There are even a few surprise projects coming up that we can't talk about yet!!
APPLY NOW HERE: https://vibecreativedistrict.org/vibe-artist-opportunities-2020/
Last year, our nonprofit paid out over $55,000 in artists stipends to more than 40 artists….an additional 20 artists found paid opportunities via our referrals to other organizations and private companies. We are here to support artists and find paid opportunities for YOU to better our community.
Thank you for your support as we continue to grow Virginia Beach's first arts district.